Recognition Of Prior Learning
WHAT IS RECOGNITION OF PRIOR LEARNING?
Recognition of prior learning is the process used to identify, assess and certify a candidate knowledge, skills and competencies aquired in non - formal or informal learning, such as work or life experience, against prescribed standards or learning outcomes. (KNQA)
Lack of formal recognition and certification for construction skills
Most of the construction workers REMAIN in the informal sector
Challenges of skills development, application and wage standardization
Low-wage jobs, unsafe conditions, no career growth for workers.
Growing number of semi-skilled and skilled but uncertified artisans.
Waste of operational time as jobs can only be given based on the oral statement of the applicant
200,000+ uncertified artisans spread across construction sites all over Kenya
The Training iSkills broad based partnerships with regulatory bodies, private sector, donors
TTI partnership with Habitat for Humanity International Shelter Tech program
Year of partnership: 2019 & Ongoing
The National Industrial Training Authority (NITA) has been implementing RPL in technician level 2,3 and 4.
Big 4 Agenda (MTPIII) 2018 – 2022
Identifies promotion of RPL as priority in addressing the existing skills shortage in the country.
KNQA in consultation with stakeholders has developed the RPL Policy Framework in Kenya, 2020.
Developed RPL implementation guidelines, 2020.
KNQA accreditation, QA Assessment tools and certification guidelines.
The Toolkit Iskills SOLUTION
TTI mobilization of artisans, for assessment and certification
Online Training and Artisans Deployment (OTAD) Portal.
Life and employability skills training for the youth
700 trained artisans in Mombasa in 2019
Approximate Job value of RPL artisans (Quarterly):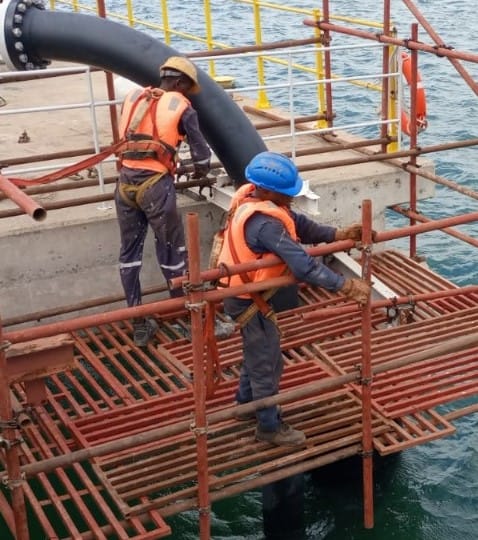 Ongoing partnership with NITA, NCA and KNQA
Track record in skilling Kenyan youth artisans for the construction sector.
Application of RPL to address sector challenges e.g., exclusion of certification for many artisans
Orienting youth towards compliance with regulatory bodies and other civil requirements.