Building Young Female Farmers of Tomorrow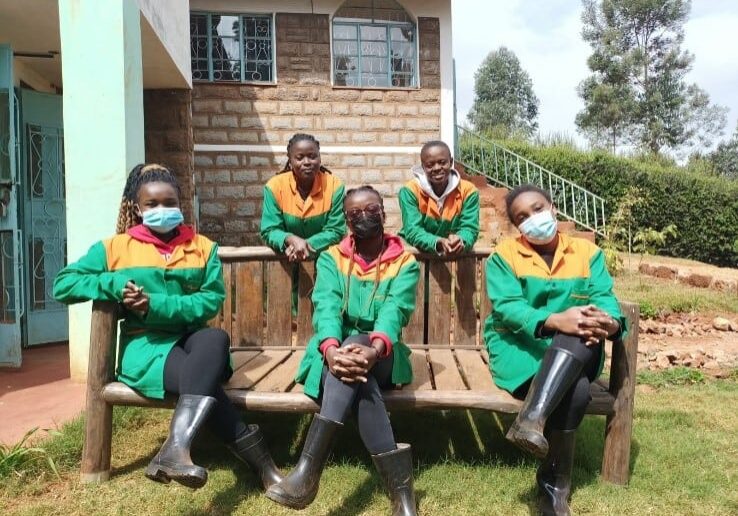 Young Women in Agriculture
In July 2021, The Toolkit for Skills and Innovation Hub and Lishe Demo Farm partnered to equip young women from across Kenya and Uganda with the business and personal skills they need to diversify their income and develop agroeconomic opportunities in their communities.

Building Young Female Farmers of Tomorrow
Building skills in organic farming methods, the participants receive 6 months of training in plant management practices, large scale crop production practices, building and maintenance of compost bins, manure application, pest control, bee keeping, installation and maintenance of pyramid and vertical kitchen gardens, rabbit keeping, poultry breeding, and livestock farming.
Building strong networks and access to markets
The program is also designed to help the trainees build strong networks and improve their access to markets – for example, by providing the young women with agribusiness skills through work-based training from market days at Karen every weekend and a visit to a farm in Nakuru which exports herbs, an industry experience for the interns to learn herbs production, right from growing, harvesting, packaging and marketing, the standards required by consumers especially for the export market and the logistics involved before the product reaches the final consumer.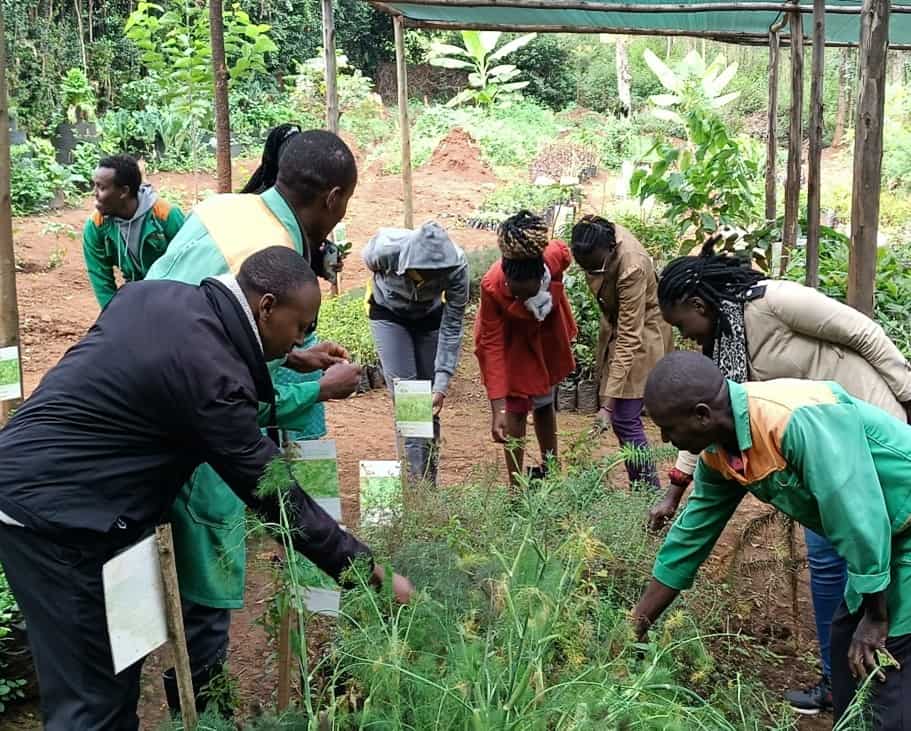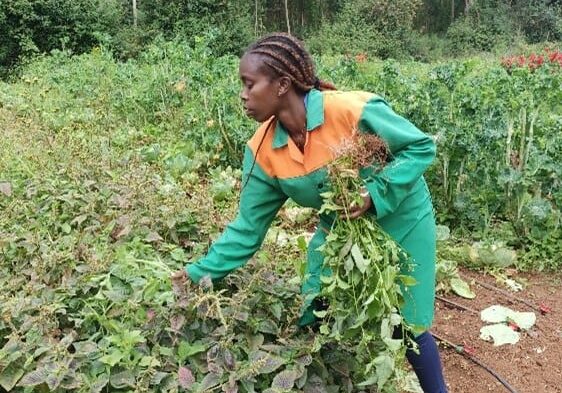 Before joining Lishe Demo Farm, Emily worked as a sales consultant at a bank after completing her degree in Agricultural economics and Resource management. But after going through the training, she decided to go into business herself.
With her new business skills, Emily was able to successfully start her company, Emms La Primo. She credits Lishe with giving her the exposure to grow and apply her skills practically, and the negotiation skills to attract new clients as well. She now deals in rabbit breeding, organic pesticides and fertilizers, farm clinics and biogas installation, an important source of income for her. "…after completing my studies, I couldn't get a job that would help me grow the skills I learnt at college, working at the bank wasn't as fulfilling because I am most passionate about agriculture…and this is a problem many youth face, it can be hard to get jobs that align with our passion and have to settle for what is available just to survive when the income isn't that satisfactory…joining Lishe was a game changer for me, the exposure really broadened my perspective and I now aim to be a part of the solution with my start-up, where I am now not only able to maximize on my potential but also show others through training, on how they could do the same for themselves…" she said.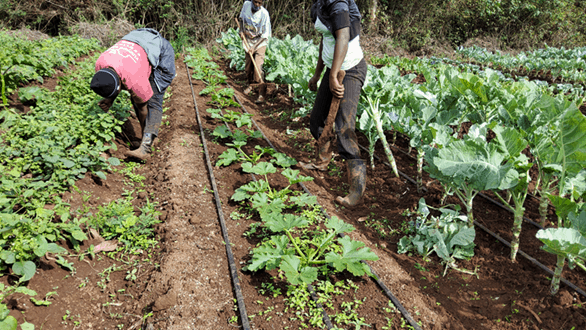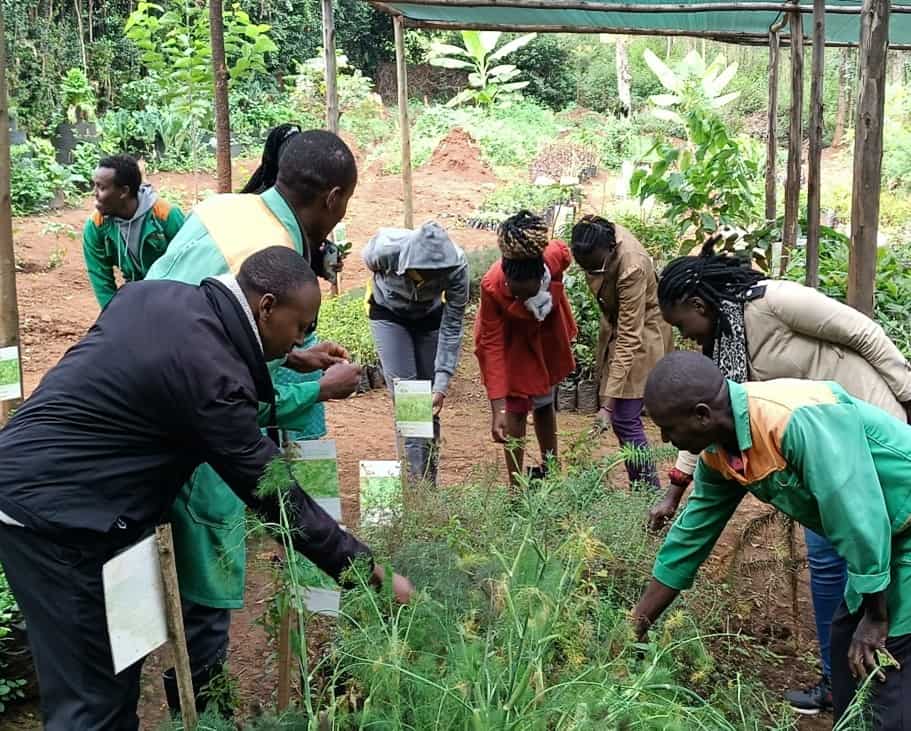 The impact of gender equality
Closing the gender gap is essential to economic growth in Africa, where women generally have less, or rather unequal, access and control of productive resources that are critical for agricultural production including land, agricultural extension services and markets.
While many women want to improve their standards of living, there are limited opportunities and although some may get a chance to work at a farm, most positions available are limited to basic farm labour, giving them little control over their career trajectory and income. The Toolkit Demo Farm aims to inspire and educate young women to pursue careers as professionals e.g., as innovators or entrepreneurs in the various opportunities across the agricultural value chain. By equipping women with the right skills and mindset and ensuring that women have access to networks and markets, we can help close that gap.
With millions of young women coming of working age every year, African economies must create more business opportunities for them. Targeted initiatives that empower women to not only provide economically for themselves and their families but also give them a route to a fulfilling and secure occupation and healthy way of life, are needed.
Women entrepreneurs like Emily are not only helping themselves and their families; they are also providing opportunities for others to grow, which proves that empowering women not only benefits individuals and communities, but society as a whole.