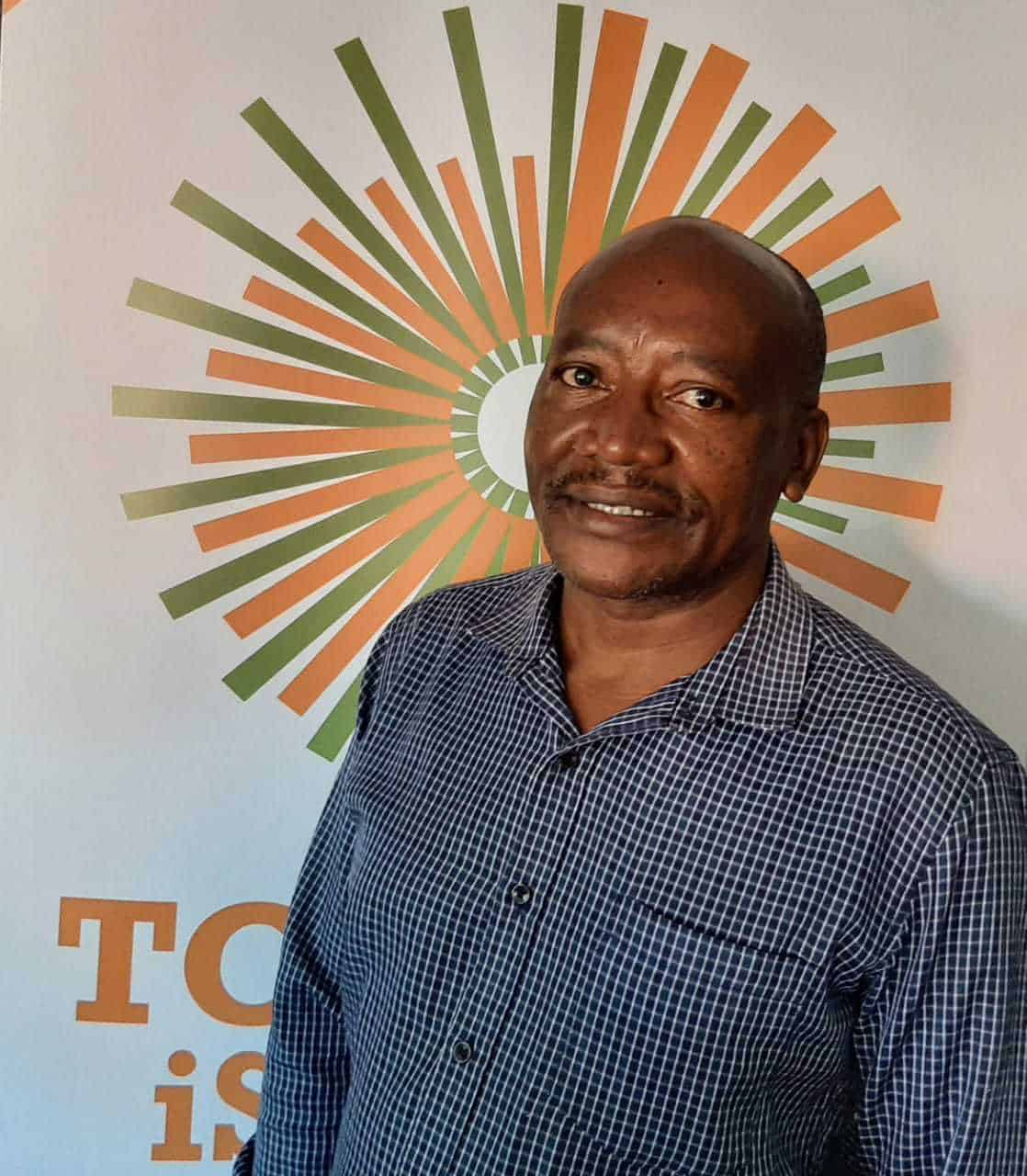 CHIEF OPERATIONS OFFICER
JAMES KABAU
James is a seasoned TVET consultant with more than thirty years of experience in the area of Food Security and Livelihoods specializing in youth empowerment and Technical Vocational Education and Training (TVET) touching on project design and implementation, business incubation, Youth Innovation Labs, project evaluation, TVET curriculum development, Life Skills for Success, labour market survey, job placement and entrepreneurship training. James has worked as a consultant on projects funded by World Bank, Save the Children, ILO, JICA, DANIDA, DFID among other multi-lateral agencies.
His role as a Lead Consultant  in the EU funded Somalia Youth Empowerment projects gave him valuable experience with the youth in the area of training, facilitating and coordinated youth empowerment programs.
As a TVET coordinator with save the Children in Mandera, he was instrumental in managing the enterprise based TVET project, Capacity building of trainers and management of staff, coordinating with private sector on matters of placement to enterprises, developing youth empowerment strategy for transformative youth livelihoods. He has facilitated youths to transition from harmful work to decent jobs in both Somalia and Kenya as an expert in Adolescent Skills For Successful Transition (ASST), ILO Master Trainer in Starting and Improving Your Business(SIYB), Master Trainer for Life Skills for Success(LS4S) and Facilitator for Youth Innovation Labs(YIL).
He brings multicultural excellent knowledge, skills and experience having worked in Kenya, Rwanda, Ethiopia,  Somalia and in different organisations.